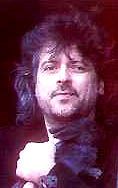 Michael Cormany is a Chicago-area PI novelist and free-lance writer whose investigator, Dan Kruger, is featured in five books -- Lost Daughter, Red Winter, Rich or Dead, Polaroid Man, and Skin Deep Is Fatal. The publisher was Irma Heldman/Lyle Stuart and Irma Heldman/Birch Lane. The paperbacks were put out by Leisure House. We caught up with him recently for a short interview.


Q: So how did you get started writing, and why hardboiled mystery books?

MC: I always wanted to be a writer, but all I had was a high school education and I worked blue collar jobs for over ten years. Not much there to give me hope. Spending most of my 20's in a substance abuse daze didn't help matters any. But then I discovered Raymond Chandler and just glommed onto the genre. Started cracking wise to everyone in sight. There were so many great writers I devoured about that time---Hammett, Goodis, Jim Thompson, Fredric Brown, James Cain, Nathaniel West. And I started appreciating film noir movies about the same time -- another influence. After reading the masters I started reading some writers who were pretty bad and I started to think, "Hey, maybe I can give this a shot." The absolute nadir was reached with the book Chandler. I finished it and started on my first book, Lost Daughter , the next day.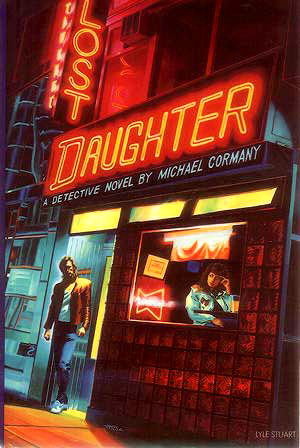 Q: The very next day?

MC: Well, it might have been the next week, or next month. Within a year anyway. Lost Daughter was nominated for an award and the series got off to a good start.

Q: And the reviews and sales were good for the series, right?

MC: Well, the reviews have been all right.

Q: Kruger gets mentioned, when he's mentioned at all, as a sort of New Wave PI, a bit of an odd character for the PI world.

MC: He is that. He's a loner like most PI's, but beyond that he doesn't have much in common with a lot of the heroes. He's a complete outsider who feels more at home with the dispossessed than the middle class. He never wins a fight, he hates guns, and wouldn't own one if you paid him. Instead of a cool, trendy pet or a huge Rottweiler or something, he has a lop-eared rabbit he fished out of a garbage can. I like him having a rabbit because Kruger's personality is so much like a rabbit's -- laid back and almost timid until pushed into a corner. He doesn't get all the big-busted dames. He beds illegal aliens and punk skinhead girls. And he's damn glad to get them. In the first books he has one of the more serious substance abuse problems you'll ever see. I researched that character behavior pretty thoroughly for many years. In the latter books he is in and out of rehabs trying to get sober even though most of the time he can't see the point of it.
Q: He seems to not make much money or get the high-class clients.

MC: He wouldn't know what to do with money. He definitely doesn't believe in the cliché, what doesn't kill you only makes you stronger. He meets too many people who life has wounded over and over to the point that they're sometimes mentally and emotionally unstable. They're powerless, friendless, ignored and abandoned -- truly lost souls. He's a total sucker for those kinds of people -- often to his chagrin. But giving help to those people helps me get a lot of bitterness and bile toward the system out of my system.

Q: Are you still writing? And who do you read today?

MC: I've been working on a couple of screenplays, one of which -- an adaptation of Fredric Brown's The Fabulous Clipjoint -- is drawing some interest in Los Angeles. I've also finished two books in another series set in the midwest during World War Two which I hope to sell to a pub house soon. I really don't read much new crime fiction, I read more "serious" authors. Barbara Gowdy is a current favorite of mine. For crime I like early Elmore Leonard a lot. I think James Crumley is the best PI writer although I haven't cared for his last two books that much.

Q: It's been four years now. Any more Krugers?

MC: You know, at one point I thought I'd done all I wanted to do with that series. I was burned out and I didn't know what else to do with the guy. But I recently made some notes and next thing I knew I had five chapters of a new Kruger and I'm keeping my fingers crossed. Of course, the beginning and the end are the fun, almost heady times of a book -- it's the middle that's the bitch. If I get there I'll have a better idea of what's going on.

Q: So it's not all plotted and outlined?

MC: No, I always do it by the seat of my pants. When the reader discovers something, that's usually the same time I do. Hopefully that keeps the story fresh.

Q: Before we finish, any words on the publishing business?

MC: None you'd want to print here. A funny story from last week. A friend of mine who collects mysteries sent me a page from someone's catalog where Kruger is described as a Generation X PI which had me going, "Huh? That's a new one even for Kruger." The bookseller also advertised that they were first editions. I'm thinking, guy, they're all first editions. Then he has them listed as vg w/ dj (very good condition with dust jacket) and he's charging 15 to 20 dollars for them. Which I think takes a bit of gall considering a friend of mine told me a few weeks ago she saw a copy of each book on the remainder table at Barnes & Noble for $2.98. Oh, and the paperbacks all have "Bestselling author of RED WINTER across the top. That's pretty damn funny, although not 'funny ha-ha'."